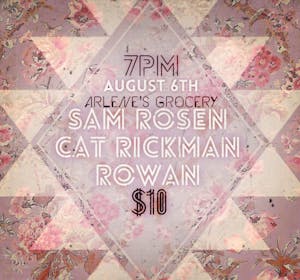 Arlene's Grocery Presents:
Rowan with Cat Rickman and Sam Rosen
Rowan with Cat Rickman and Sam Rosen
Rowan
ROWAN is an NYC based alt indie soul artist who hails from California. ROWAN will surely capture your heart with her soothing, thoughtful tunes that'll have you dreaming about your past relationships, nights out & new loves. You can find her released music on most platforms.
Cat Rickman
Cat Rickman is a Brooklyn-based alt-rock artist and recovering Jersey girl. Her debut EP, "Call It Art," was released in 2017, and her follow-up, "Jersey Devil," was released earlier this year. Her music combines elements of rock, blues, and jazz, with a light dusting of electronic.
Sam Rosen
Sam Rosen is an acoustic indie singer/songwriter from the San Francisco Bay somehow surviving seasons in Brooklyn. Her brand new debut EP, "Distracted," meditates on connection, loss, and growth within intimate relationships.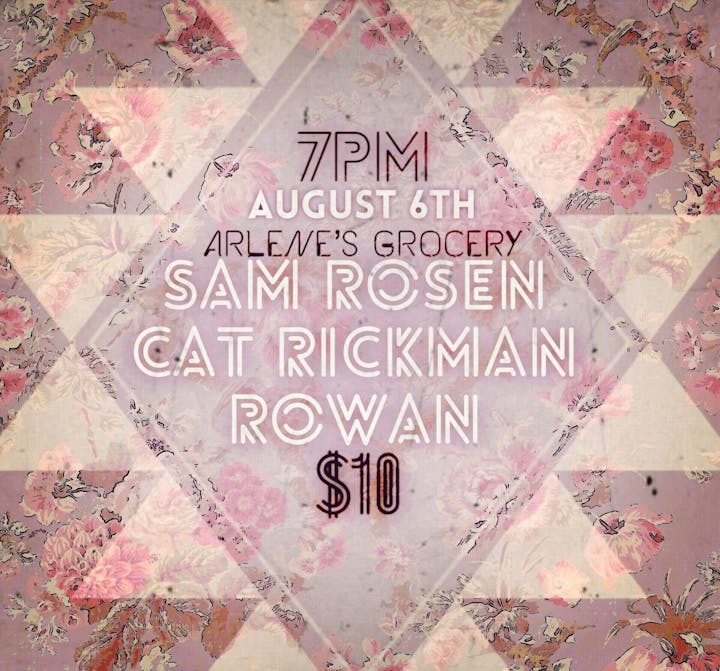 Venue Information:
Arlene's Grocery
95 Stanton Street
New York City, NY, 10001