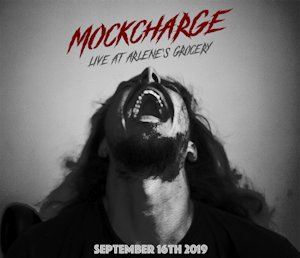 Mockcharge and Vicious Clay
Mockcharge are a 3-piece industrial rock band from Brooklyn, NY. Formed by the lead singer and multi-instrumentalist Ed Marson as a DIY band. Initially inspired by industrial rock/metal bands such as Nine Inch Nails and Marilyn Manson; eventually reaching influences as Motörhead and Iggy Pop into their sound.
Vicious Clay
Based in Brooklyn, NY, Vinny da Silva has been working as a guitarist, songwriter and producer in the area with 20 years of experience. He had songs in his head. He put them to life by creating Vicious Clay and heading into the studio and playing all instruments and vocals, trying to achieve the best way of expressing himself through raw, organic rock n' roll music. Now, with a new lineup for live shows featuring Apoena Frota on bass and Donnie Hogue on drums, they're presenting the local live scene with explosive showcases of the debut EP "Vicious Clay".
Venue Information:
Arlene's Grocery
95 Stanton Street
New York City, NY, 10001