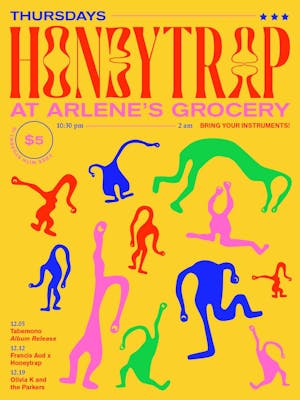 Honeytrap with Olivia K and The Parkers
Honeytrap is a collective of NYC based musicians focusing on the performance, composition, and improvisation of creative music. Honeytrap also serves as the house band for a new R&B/Hip-Hop jam session at Arlene's Grocery in New York City. The session, aptly titled 'The Honeytrap' takes place every Thursday and invites musicians, vocalists, emcees and other to participate in creating, dancing, and being with all of us.
Honeytrap is led by Brooklyn based multi instrumentalist, composer, producer, and engineer, Peter Enriquez.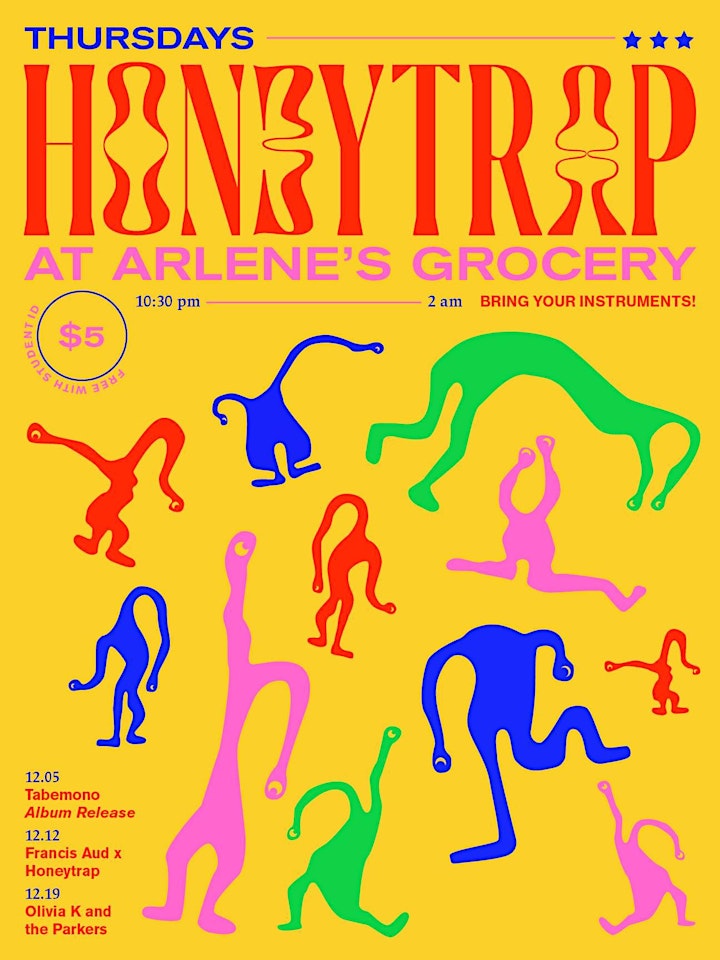 Venue Information:
Arlene's Grocery
95 Stanton Street
New York City, NY, 10001