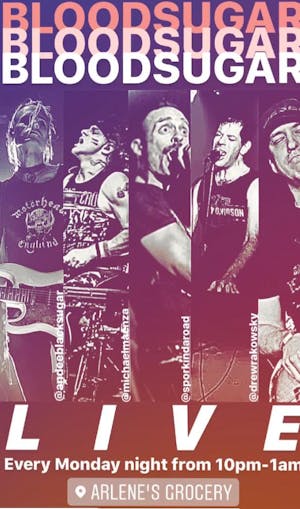 Live Band Karaoke at Arlene's Grocery
Weekly at Arlene's Grocery at 11pm, LIVE BAND KARAOKE W/ BLOODSUGAR.
We play, you sing.
Over 150 songs, cheep booze, a stage, lights, killer band and a world of possibility. Every week therell be a few secret songs on our list. Choose it and get a free beer & shot. Which we will try and make you chug before you sing it.
New adds every week, A different show every time!!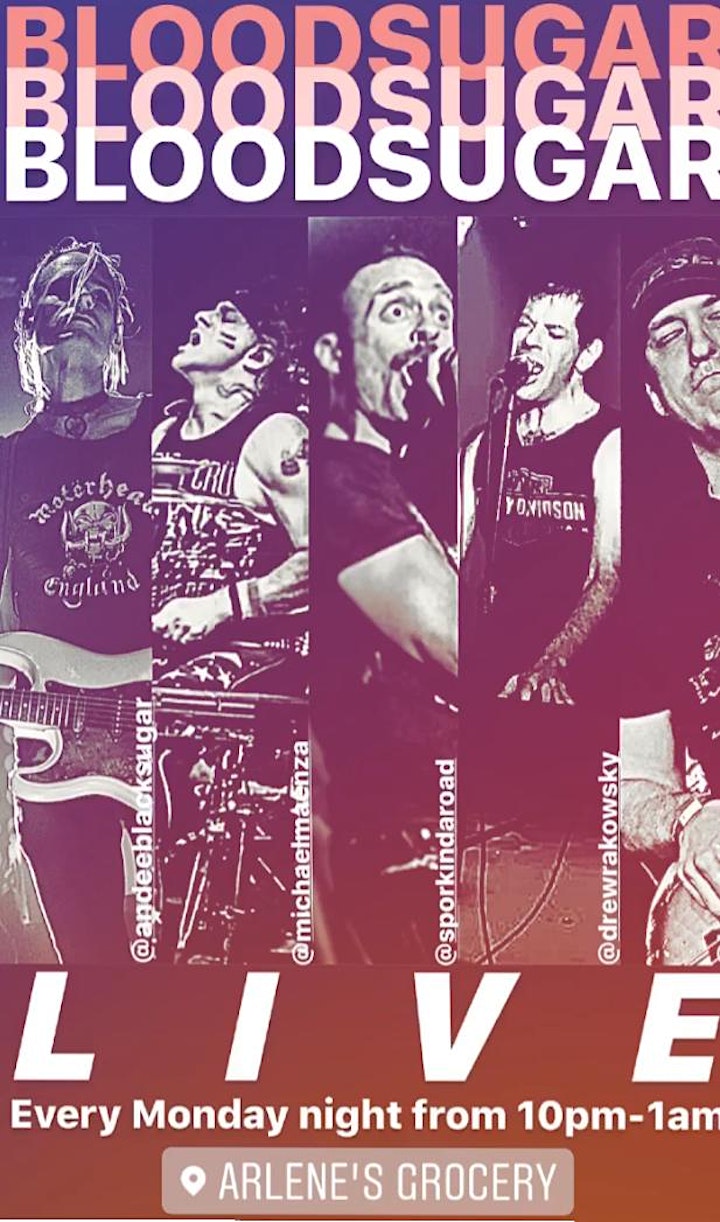 Venue Information:
Arlene's Grocery
95 Stanton Street
New York City, NY, 10001